Feeder Electric offers the best electrical installation in Norwalk. We provide quality jobs to a wide range of clients, both large and small. Feeder Electric has been in business for over 30 years and is licensed, insured, and bonded. We always operate with strong values and aim to exceed our client's expectations.
Our company is dedicated to being the preferred supplier for our clients. Feeder electric values have always focused on exceeding client expectations, which began with the first call and ended when they were satisfied. We specialize in commercial electrical services. Apart from this, we also deal with residential and industrial projects.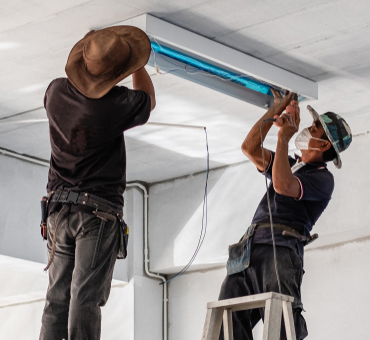 Our team has excellent skills!
 Your time is important, which is why we work quickly and efficiently so you can see the results of our work soon. Our experienced team has excellent communication skills and strong attention to detail that ensures your project will be completed on time, within budget, and with minimal inconvenience. We ensure that we get it right the first time so you and your business can move forward.
Our commercial electrical installation team is highly appreciative of our customers, so we take great pride in ensuring their needs are met. Feeder Electric keeps up with the latest technologies, software, and hardware to ensure that our work is done safely and quickly. We have built many years of experience with our clients.
We focus on all stages of the process!
 Feeder Electric stays focused on the most important aspect of any project, ensuring that the result is perfect. To achieve a high standard in your property, our team of specialists works hard on every job to bring it to the right standard. We operate within a professional environment that promotes good practice and industry requirements, and our technicians focus on all stages of the process of electrical installation services.
Feeder Electric looks after your property with passion and pride, knowing that our company is built upon helping businesses. We also ensure that they are happy with the quality of the finish, an effect that will be felt for a long time after we have completed the job.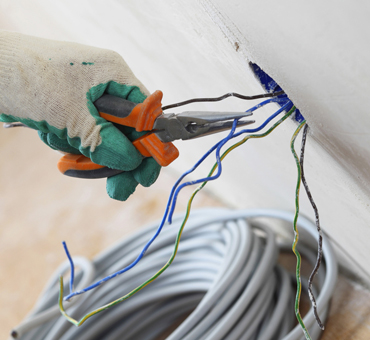 Feeder Electric is one of the oldest and most trusted businesses in the area. Our firm offers competitive pricing and excellent customer service, and we stand behind our work with a guarantee. We take pride in the quality of our workmanship, superior customer service, and attention to detail.
Feeder Electric is here to satisfy your electrical requirements with the highest quality. Our team is committed to providing the highest quality of services and efficiently taking care of your projects. If you are looking for electrical wiring installation in your office or business area, contact us now to make it perfect!